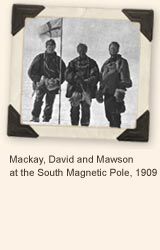 In 1901, Australia became one country with much enthusiasm and celebration, starting a decade of innovation and social reform. Known as Federation, this was when the former colonies and the voting public agreed to form one national government. Some powers were given to this new government and the new state governments retained some powers. There were street parades, decorated buildings and archways, fireworks and dances to celebrate the birth of this new nation.
There were a few big issues the new national parliament were keen to tackle, and the decisions taken show the complexity of the times. One of the first decisions was to give women the right to vote and stand at national elections, but this was only for white women, First Nations women did not get the vote until 1962. One of the other first pieces of legislation passed by the new parliament was the Immigration Restriction Act of 1901, also known as the White Australia Policy. This limited who could migrate to Australia to help keep the population British.
After the class conflict and economic division of the 1890s, the new parliament was also keen to find a way to settle disputes between workers and employers peacefully. The Commonwealth Court of Conciliation and Arbitration was set up in 1904, the first in the world, to hear disputes on wages, hours and other workplace issues. In 1908, the court also made a landmark decision that was radical for the times. In the Harvester judgement, the court decided that wage rates had to be fair and reasonable, so that a man could support a family of five on his wage. The first pensions for elderly and invalids were also introduced by the new national parliament in 1908.
In 1903 Palawa (Tasmanian First Nations) woman Fanny Cochrane Smith was recorded singing in her First Nations language into the bell of a phonograph machine recorded on wax cylinders. Decades later, these recordings assisted the reconstruction of Tasmanian Aboriginal languages revived through the palawa kani program.