About the book
My Place, written by Nadia Wheatley and illustrated by Donna Rawlins, was Children's Book Council Book of the Year for Younger Readers in 1988, and also won the YABBA children's choice award. Constantly in print for more than 20 years, this groundbreaking blend of history and imaginative fiction has been read in schools and homes around the country, and is now delighting a second generation of readers.

Illustrations © 2008 Donna Rawlins. Cover from My Place written by Nadia Wheatley and
illustrated by Donna Rawlins. Reproduced by permission of Walker Books Australia.
About the author and the illustrator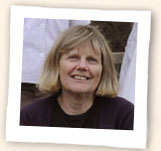 Nadia Wheatley, Author
Nadia Wheatley began writing full-time in 1976, after completing postgraduate work in Australian history. Her published work includes fiction, history, biography and picture books. She writes for adults as well as for children and young adults. Since the beginning of her career, Nadia Wheatley's books have reflected her commitment to social justice. Her first book, Five Times Dizzy, was hailed as the first multicultural children's book in this country, and was subsequently produced as a television mini-series. Seven of Nadia's other books have been CBCA Honour books, and she has twice received the New South Wales Premier's Children's Book Prize. Other illustrated books written by Nadia are Playground: Listening to stories from country and from inside the heart and Going bush (both published by Allen & Unwin). Nadia also wrote Making My Place, which takes a look behind the scenes of the television series.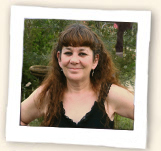 Donna Rawlins, Illustrator
Donna Rawlins was born and grew up in Melbourne but now lives in Sydney. She loved drawing as a child and now works as an illustrator, author, designer and editor. Her illustrations feature multicultural, non-stereotypical characters, often with rich background detail. These include The Firefighters, What Will You Be?, Seven More Sleeps, My Dearest Dinosaur and Ten Little-Known Facts About Hippopotamuses. Among the many books she has illustrated, My Place is probably the best known, and was a multi-award winner in 1988.
© 2008 Simon French.
Reproduced by permission
of Walker Books Australia.
The journey from book to screen
My Place, the children's book, was originally written to celebrate the 1988 bicentenary of Australia. It presents the stories of 21 child characters, one for each decade since 1788. Each story is self contained and draws on each decade of Australian history as seen through the eyes of children. Many of the child characters are linked through family across generations. The story is set in Sydney but could be in any part of Australia.
The essential elements in all the stories are the fig tree, the map and the creek. Each is symbolic of the land and its sustenance of the people who live there. It links the 'place' to the original owners of the land and highlights how many people and many cultures now share it. Through the stories, we imagine what life was like for all the characters.
The My Place TV series 1 and 2 (2008–1788 and Before Time) extend the My Place book by adding some extra characters: in series 1, Mohammed (1998) and Lily (1988), and in series 2, Dan and Waruwi (1788) and Bunda and Barangaroo (Before Time). The screenwriters for the series adapted elements of the original stories to build a complex and compelling drama representative of each decade.
The key elements in the TV series are the fig tree and the creek, and in the episodes after 1888, the house. Television production gives us the opportunity to bring characters to life, hear them speak and watch them react. They become real and their stories are dramatised and detailed with music, sound and movement.
Making My Place is a book written by Nadia Wheatley (Harper-Collins, 2010) that details how the TV series was conceived and produced. It also describes the child actors and provides their thoughts on the characters they play. The book is available at ABC Shops.