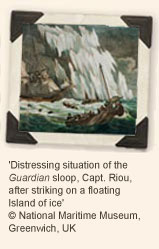 In 1790 there were 1,715 British arrivals in Sydney and 524 at Norfolk Island being convicts and their military jailers. By the end of the decade farms and settlements had spread south of Sydney to the Georges River, north towards the Hawkesbury River and west towards the Blue Mountains. The colony's settler population had doubled, including the arrival of the first free settlers.
Throughout this expansion, the Eora people of Sydney did not give up their land to the new arrivals without resistance. The most well-known of the resistance is Pemulwuy, a Bidjigal resistance fighter who sought to defend his peoples, with support from other warriors. He fatally speared convict game hunter, John McEntire who had been violent towards the local First Nations people.
Some convicts who had served their sentence, or earned a Ticket of Leave, were keen to start new lives in the colony. Some set-up businesses and became influential in the colony like Mary Reibey, who became a prominent businesswoman owning trading ships, farms and property. This was an unexpected result of founding the colony, which would cause tensions over the next few decades. The British government saw the colony as a penal convict settlement, a place of punishment, while free migrants and former convicts wanted to create a full society in which they had a voice.