Series synopsis
My Place, based on the children's picture book of the same name by Nadia Wheatley and Donna Rawlins, is the story of one location in Sydney over a period of 240 years. Starting in 2008, and taking us back to 1788 and Before Time, the series introduces 26 children, all with a talent for some kind of trouble, each attached to the same ancient fig tree, and each with a story to tell. It's a rare view, through a child's eye, of the history of Australia. The stories are told in 26 half-hour episodes and supported by an interactive website.
About the producers of the TV series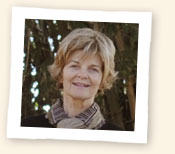 Penny Chapman, Producer
Penny Chapman is an independent film and television producer based in Sydney. Her recent productions include the documentaries Darwin's Lost Paradise for SBS and Rampant: How A City Stopped A Plague for the ABC. Other productions include the multi-award winning miniseries RAN (for SBS), the telemovie The Road From Coorain (for the ABC and WGBH Boston) and the television series The Cooks (for Network Ten). Penny also produced the six-part documentary series The Track (for the ABC). Penny was Head of TV Drama, then Head of Television at the ABC during the 1990s. Dramas she executive produced there include the multi-award winning dramas Brides of Christ (which she devised), The Leaving of Liverpool and Blue Murder. In 2010, Penny produced the documentary Leaky Boat for the ABC.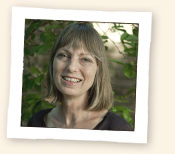 Helen Panckhurst, Co-producer
Helen Panckhurst, along with Tony Ayres, Helen Bowden, Penny Chapman and Michael McMahon, is one of the principals of Matchbox Pictures. Helen produced Alex Holmes' Ali & the Ball, winner of the 2008 Dendy Award for Best Short Fiction and selected for Berlinale 2009. RAN: Remote Area Nurse, the Chapman Pictures six-part SBS drama miniseries that Helen co-produced, won Best Miniseries, Best Television Screenplay and Best Lead Actress in Television at the 2006 AFI Awards and Most Outstanding Actress at the 2007 Logie Awards. Helen recently produced the landmark documentary series First Australians with Indigenous filmmakers Rachel Perkins and Darren Dale, and the one-hour documentary The Matilda Candidate with Curtis Levy. She is currently producing Bob Connolly's documentary Making Music and Dennis O'Rourke's documentary feature I Love A Sunburnt Country.
About the My Place Teachers' Guide (series 1 and 2) DVD-ROM
The DVD-ROM contains the education resources available on this website plus additional teaching activities to support geography and the arts (media studies). The Australian Children's Television Foundation (ACTF) has produced the DVD-ROM for teachers to use in classrooms where web access is limited. You can purchase the My Place TV series and the My Place Teachers' Guide (series 1 and 2) DVD-ROM from www.actf.com.au